CALPINE SOLUTIONS
Market Participation
Deliver cost stability with protection from higher prices and provide participation in downward market movement.

Provide the stability and assurance of a fixed price with the chance to take advantage of lower prices, should they occur.

Both parties in contract agree to a trigger price that will initiate a new, lower fixed price.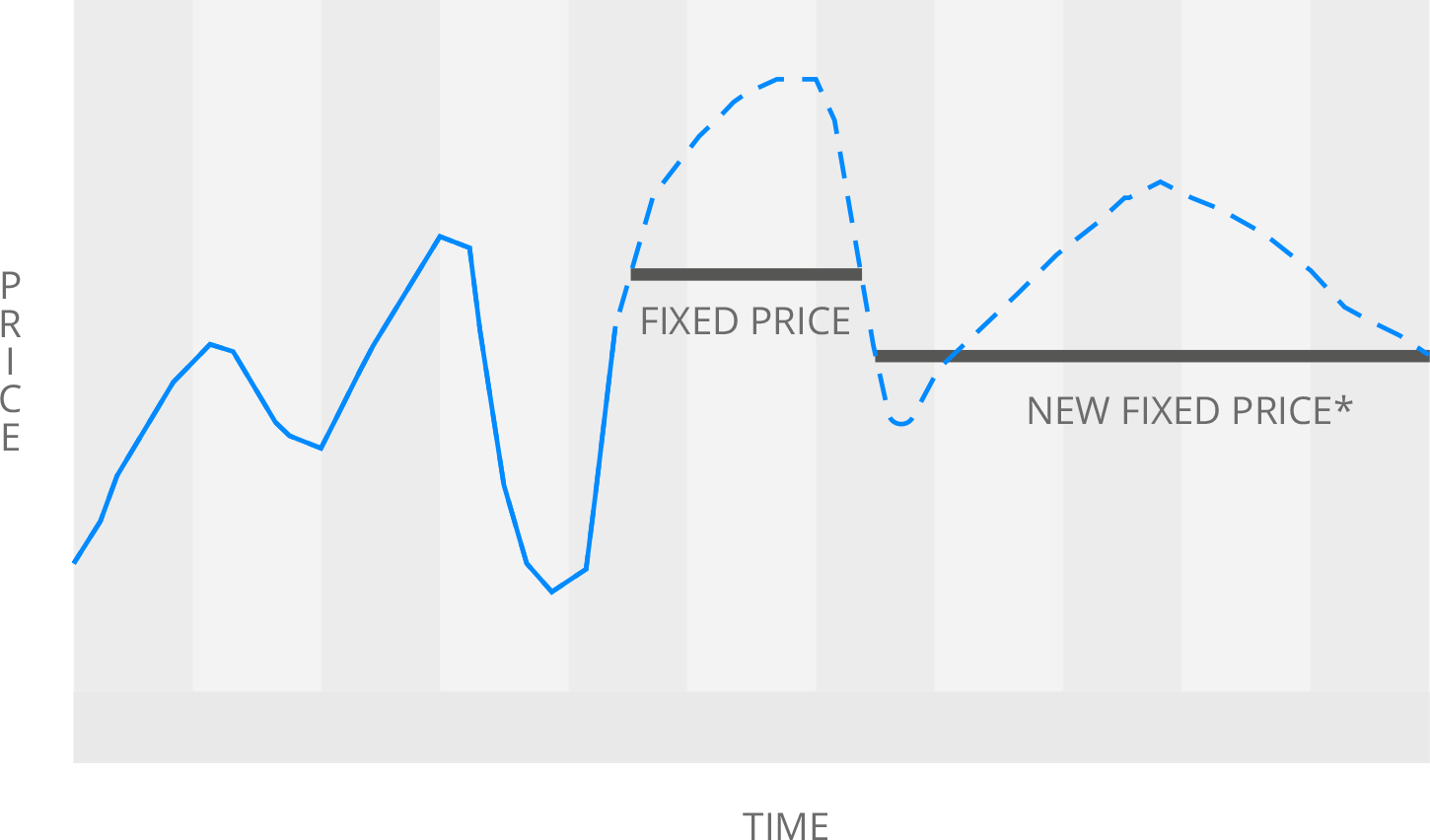 All products are full requirements, with volume flexibility, your choice of settlement provisions and optional contract extension terms.