CALPINE SOLUTIONS
Price Caps
Take advantage of lower market prices and provide protection from higher prices.

A cap or ceiling guarantees that you'll never pay more than an agreed-upon maximum price. Your price floats with the market, and should prices rise, your price remains capped.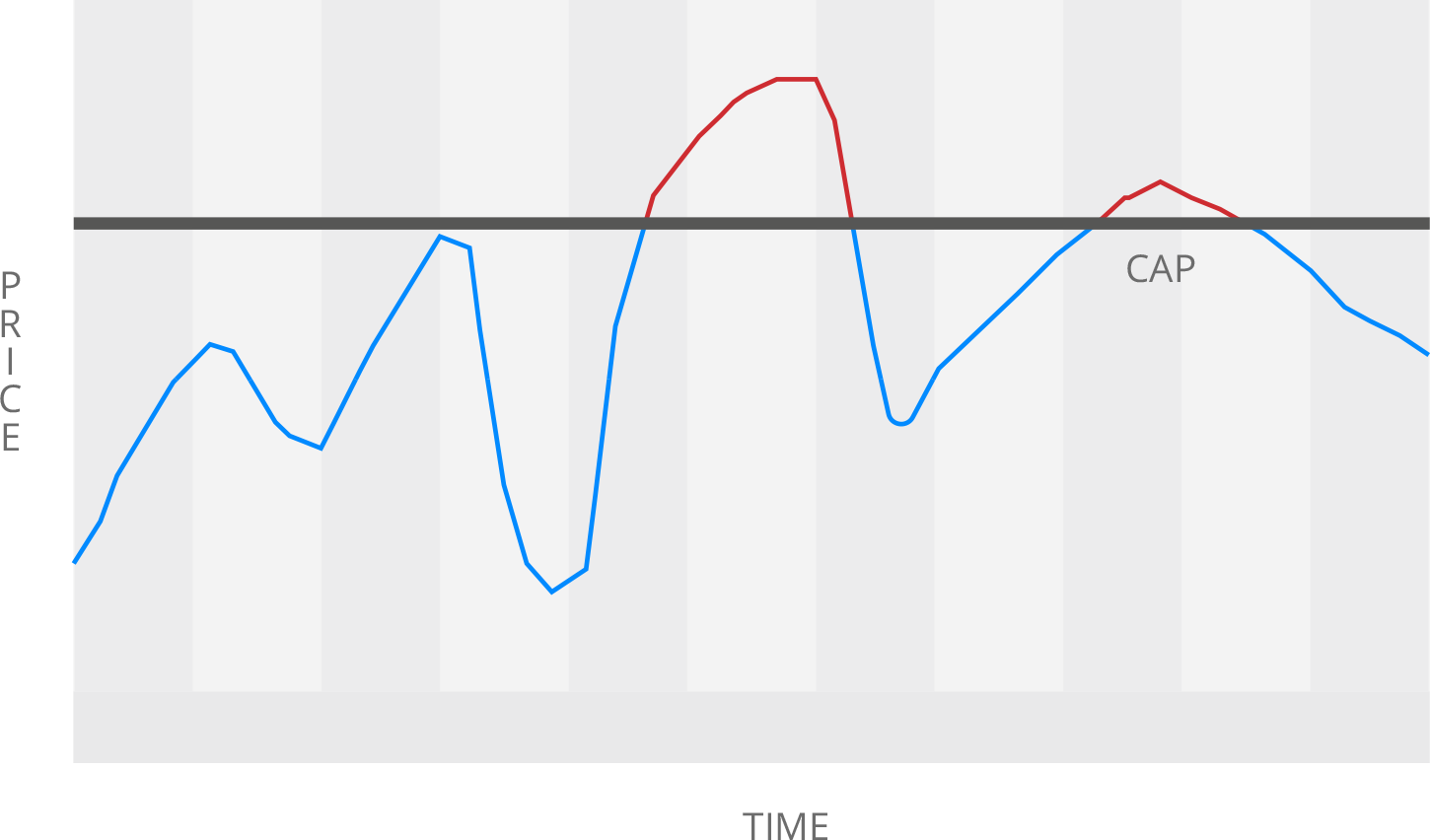 All products are full requirements, with volume flexibility, your choice of settlement provisions and optional contract extension terms.